CAMELOT
Live Performance Application
Camelot is a Setlist Manager, a Software Instrument & FX Host, a PDF Music Score reader, a Multitrack Audio Player and the most advanced MIDI Patchbay and Router.
Camelot is an application created to address the most complex live performance needs with a simple and guided workflow.
It combines in one App, a convenient and beautifully designed digital performance workstation that in the past could only be achieved with a complex setup made of connecting different applications and devices together.
Quick Guide
You don't need a manual to use Camelot. It has been designed to guide you with consistent language and clear menus. Don't be scared of exploring it: try to press buttons, click on the guided top right corner menu, and in a few minutes you will be able to get on board!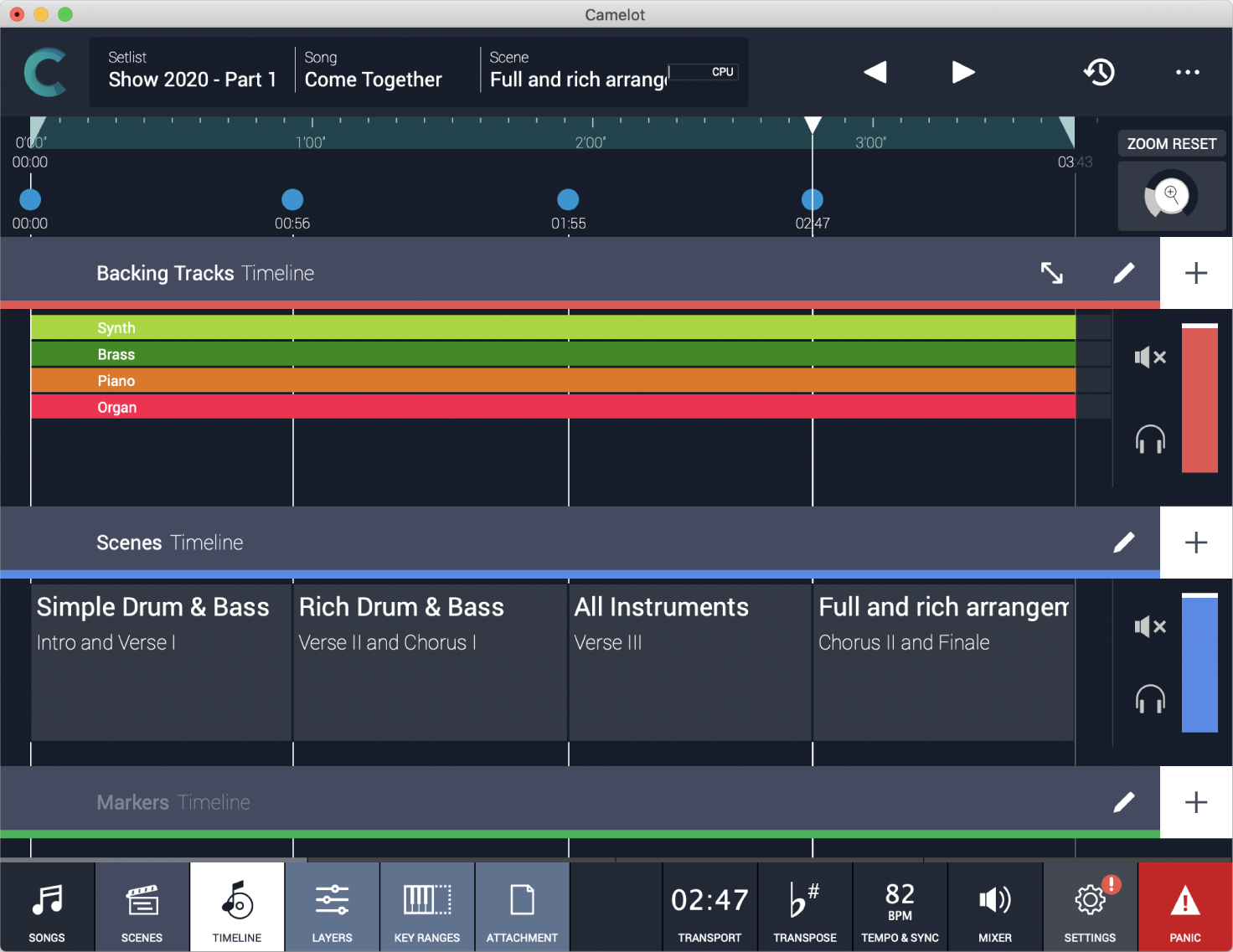 All in one Place
Hardware Instrument presets. VST/AU Plug-ins
External MIDI keyboards and MPE controllers mapping.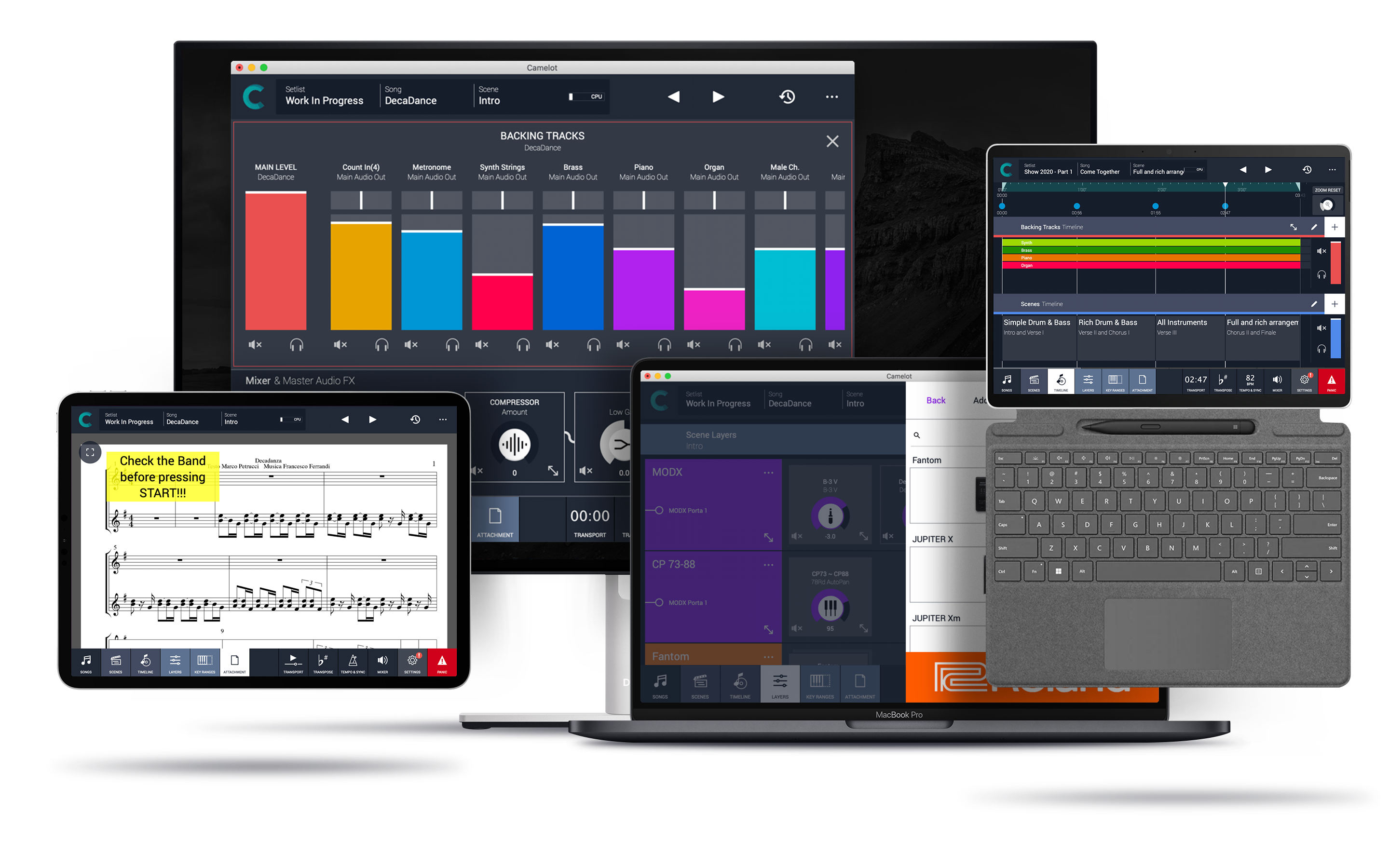 CAMELOT – TRY & BUY
Camelot runs on iPad, laptop and desktop
29.99 EUR/USD
iOS iPad version
149 EUR/USD
Mac & Windows