CAMELOT
Live Performance Environment
Camelot is a setlist manager, digital mixer, software instrument and effects host, PDF music score reader, multitrack audio player, and highly advanced MIDI patchbay and router.
Camelot was designed to address the most complex live performance needs with a simple, guided workflow.
In a single app, Camelot provides a convenient and beautifully designed digital performance workstation that, in the past, could only be approximated with a complex setup of applications and devices stitched together.
Quick Guide
You don't need a manual to use Camelot. It has been designed to guide you with consistent language and clear menus. Don't be scared of exploring it: try to press buttons, click on the guided top right corner menu, and in a few minutes you will be able to get on board!
All in one Place
Hardware Instrument presets. VST/AU Plug-ins
External MIDI keyboards and MPE controllers mapping.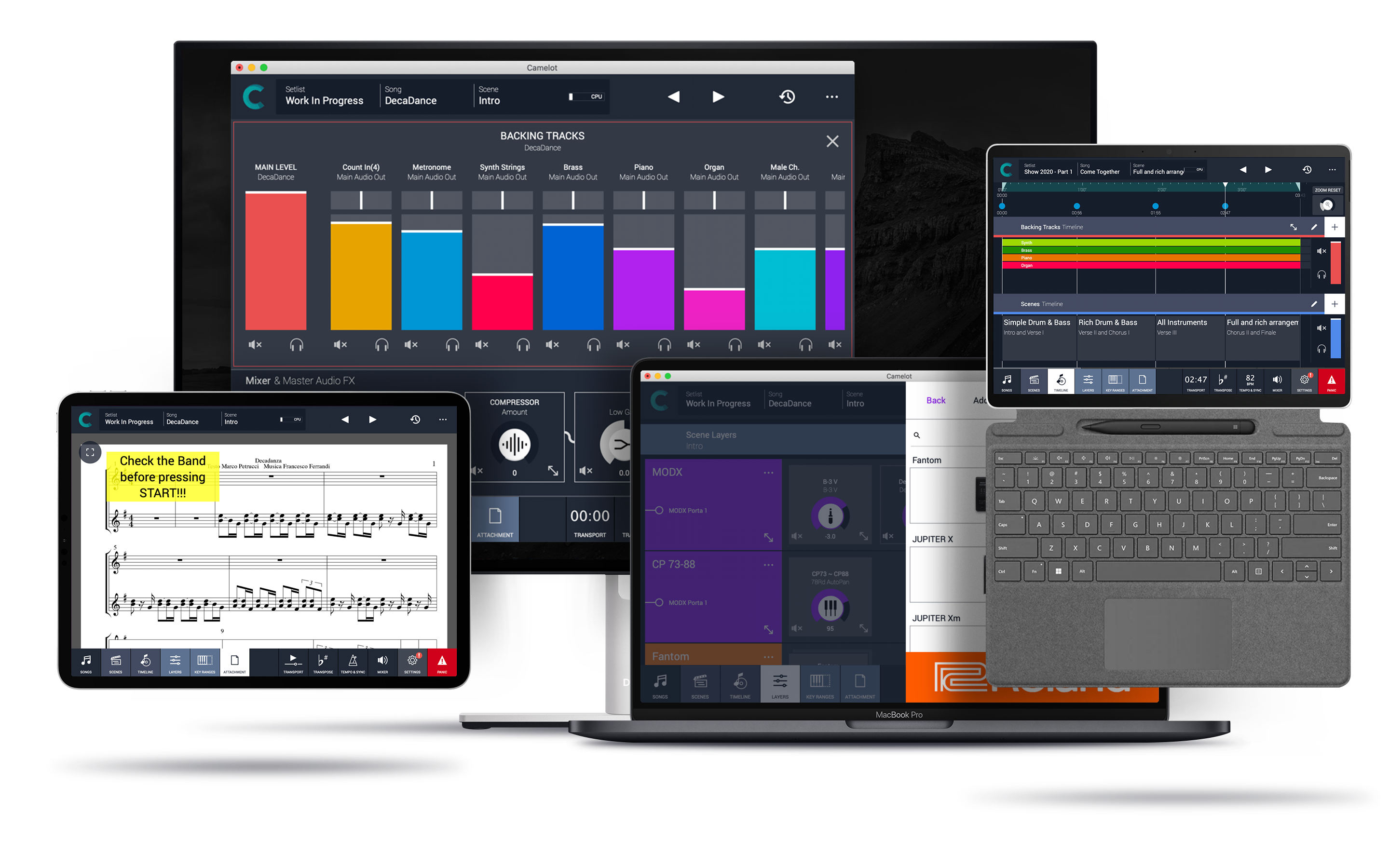 CAMELOT – TRY & BUY
Camelot runs on iPad, laptop and desktop
35.99 EUR / 29.99 USD
iOS iPad version
149 EUR/USD
Mac & Windows